Reviews of the album "True illusions"
____________________________________________________________
Review by Stoy for cdbaby.com
Date: March 4, 2006

Very strong album, expecting great things to come

This is a great addition to any classic rock music library, with a uniquely epic flavor to the songs. The vocals are heavy on the harmony, and emotionally tied to the lyrics. While it's more than solid enough to stand on its own, the subtle nods to bands long gone (or past their prime) make listening feel like rediscovering an old friend. Even if you're not immediately blown away, I highly recommend giving yourself a chance to warm to this album. The samples don't do justice to the full tracks, which often work up gradually to a remarkably rich, satisfying finish.
____________________________________________________________
Review by Per for missingpiece.net
Date: December 15, 2003

The first album from the new american progressive group Devas. The instrumentation is keyboards/guitars/ bass/drums played by high-class musicians. They are backing up somewhat Geddy Lee-sounding singer Andri Leonardo. Their music is very melodic with strong melodies filled with complexity. For those who like Echolyn this is definitely a must and I can also hear influences from groups such as Genesis and Porcupine Tree. It's amazing how much good new music who's landing on the progressive and symphonic scene today (no one can be happier than me). This group is one of them. Absolutely a must. HIGHLY RECOMMENDED. (Per)
Rating: 9
____________________________________________________
Review by Jonathan Pine for ProgressiveEars.com
Date: March 16, 2004

Devas – a fine name for a band: both in Hinduism and in Buddhism Devas are spirits living in their own etheric realm (the word "deva" in Sanskrit means "shining one"). Luckily enough, the group exists in this, very real, world. Created in Boston Devas now resides in Los Angeles, consisting of the following members: Andri Leonardo (vocals, piano), Gianni Chiarello (guitars), Emir Isilay (piano, keyboards), Dave Lindemann (bass), Kaoru Suzuki (drums) and Alice Ayvazian (backing vocals).
The album True Illusions is a diverse collection of melodic and very well arranged songs. Musically it is a style that can be labeled as prog-pop.
The opening track is a gentle ballad – "The Paintress" with some gorgeous piano playing. The second piece "The Other Side" is rather a straight forward song but very catchy, including remarkable keyboard and guitar solos at the end. The following number "From Within" begins very rhythmically (vocal, piano + guitar) but changes its direction several times. The title track, True Illusions offers a solid work of the rhythmic section and classy guitar riffs in ZZ TOP style.
My favorite tunes are the fifth song "Moving On" (a marvelously delicate with excellent vocal line and piano work) and the tenth track "Losing Faith" (dreamy, containing harmony vocals and a classy, weeping, Latimer-like, guitar solo).
The vocals and the tasteful piano work are the highlights of this album. The vocalist Andri Leonardo sings in a number of different styles always maintaining the purity of tone. To be truthful, I must add that all the band members represent high quality musicianship, demonstrating lots of potential. Lyrically, this release focuses on existential problems and dreams.
Summing up, If you like this music genre, Devas' CD will not disappoint you. Furthermore, there are a few songs that should please everyone. That is why this work is worth recommending to anyone who loves exciting music with nice arrangements, melodical atmosphere and adequate amount of melancholy (not too much, I mean).Personally, I prefer this release to most of the Hogarth-era Marillion albums.
____________________________________________________
Review by Didier Decamps for Harmonie Magazine
Date: March 2004

As with the soccer teams or the large formation of cyclist racers, in a much more modest proportion, one sees more and more bands with its band members representing different nationalities.
I do not know whether the five musicians joined together in Devas have different passports; yet it is certain that Andri Leonardo (vocal, piano), Gianni Chiarello (guitars), Emir Isilay (keyboards), David Lindemann (bass) and Kaoru Suzuki (drums), make an evident original mix. Is this what gives originality to this band? It is hard to say.
Anyway, Devas' first album (following a mini one apparently) has grasped my attention especially for its atypical, non-classifiable style, one might say that it goes in all directions with no sense of real unity. In the contrary, as it shows integrating elements of progressive music, rock, pop, metal, jazz, and blues, Devas knew how to create its own repertoire, melodic, adaptable and interesting in many ways. The band is based in the States and globally one can feel it in the way the music is arranged. Somehow we are not too far away from prog/rock melodic American bands, dating back to the end of the seventies, in particular Angel (outlining similarities in Andri Leonardo's performance to Frank Dimino's) or sometimes Kansas. Except for one or two tracks at the end (in particular "True illusions"), the ten songs on the album are well built, produced and performed, and succeed in captivating with its interesting combinations. This is what is called "digesting its music influences well". In other words "The paintress", and its small minor coloration close to a Pain of salvation, with a beautiful jazzy piano interlude and a finale, a bit more orchestral, or "From Within", based on piano and voice with a rhythm in opposition and supported choruses, show alternating influences not only in the construction of the songs, but in ambiance and tempos as well. "Sometimes she cries" swings well and its guitar solo is totally blues; yet The other side is very pop/rock, with a beautiful duel of synthesizers vs. guitars at the end. "Abandoned children" with its guitar riffs and its supported tempos over soft synthesizer background sounds is a good prog/rock FM, then again "Moving on" is a beautiful classic piano/vocal ballad. In opposition, "Run" is an energetic track combining lots of jazzy parts sounding like Flower Kings and other very progressive-metal bands typical for Magellan [record company]. You must admit that there are worse references. "Loosing faith", the last track is a little more developed (approximately 8 minutes). It is a rather calm track, starting with keyboards and a guitar reminiscent of Pink Floyd, leading into a little jazzy piano part, followed by a good guitar solo and finally a blanc (!) which precedes an "a cappella" section. A very personal way of ending an album which is surprisingly well produced, even if a little more power and roundness from the bass/drums tandem would have been welcomed. Alike the bird decorating the album cover, we wish Devas to take flight as well and may they bring us more of this kind of work on this level. A band to be continued.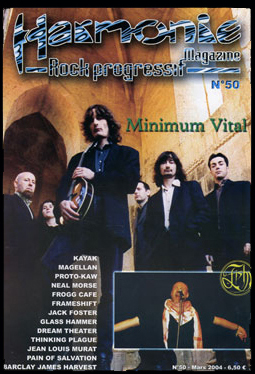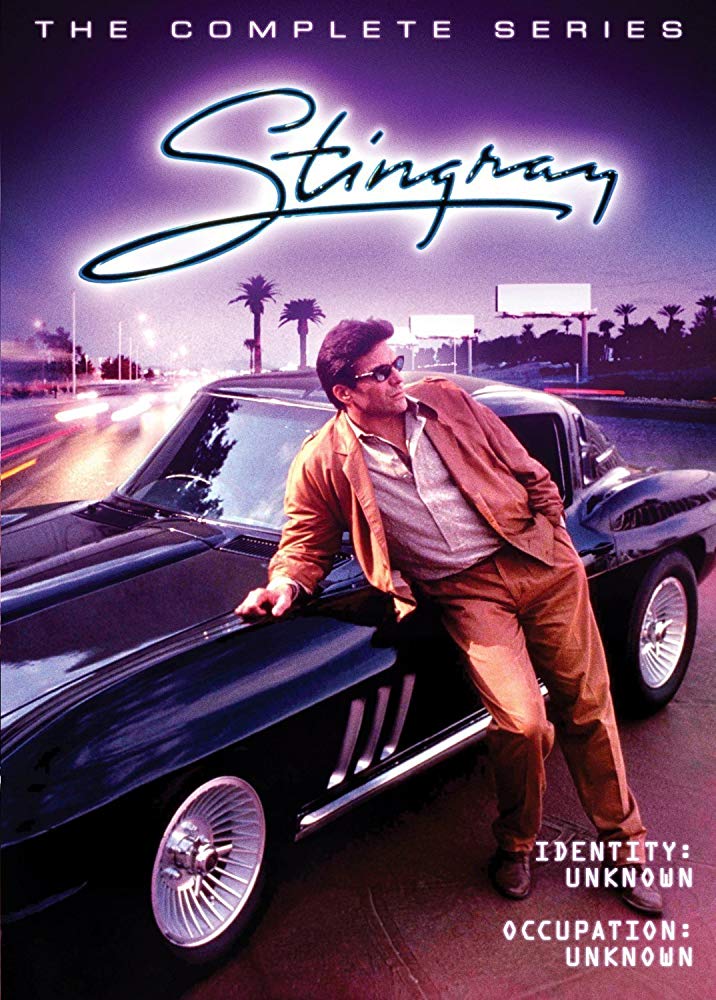 The song 'Abandoned children' from the album True illusions was licensed to Stephen J. Cannell Productions for the DVD release of the TV show "Stingray" in 2008.